It's inevitable outdoor furniture will show it's wear over time, especially if it's made of wood. Use these simple steps to restore your outdoor furniture and make it look even better than it did when it was new!
WHAT YOU'LL NEED
Minwax Stain and/or Varathane Stain
Foam Brush
Stain Rags (Old T-Shirts work great)
Minwax Helmsman Spar Urethane
Tools to take furniture apart (screwdriver, drill etc.)
Sandpaper (220 Grit)
Palm or Orbital Sander (optional)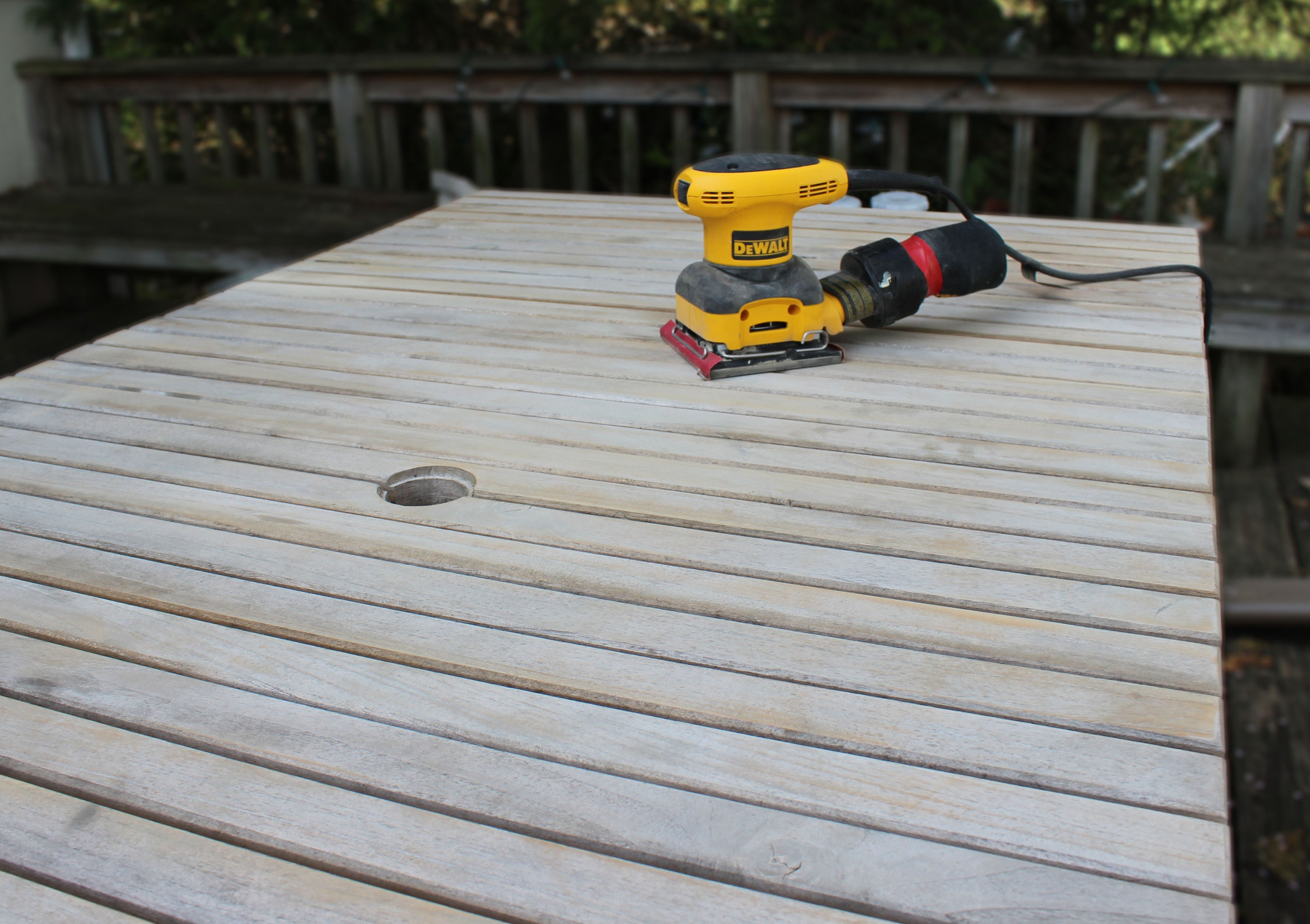 1. REMOVE ALL SURFACE BUILDUP AND DIRT
Wipe down furniture with a rag to remove all loose debris. Then, with a palm or orbital sander, or just plain sandpaper, lightly sand wood until it is smooth. Note: Depending on your furniture, it may be easier to complete step 2 first.
2. DISASSEMBLE  
It is VERY IMPORTANT to take notice of how your furniture goes together. For this project, I marked the order of the wooden slats with numbers and arrows indicating where they attach to the frame. Set aside all screws, nuts and bolts. It can be helpful to mark these as well.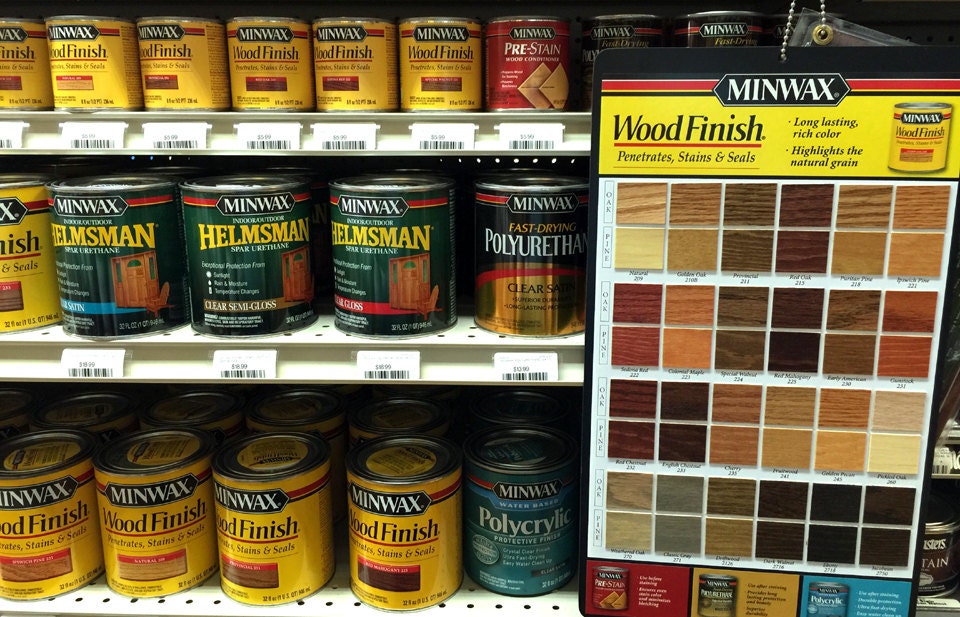 3. PICK YOUR STAIN COLORS!
Minwax and Varathane stains are my favorite brands and can be purchased at your local Home Depot. Test the color combination on scrap pieces of wood first! For this project, I used Minwax Honey, Sedona Red, Golden Oak and Varathane Worn Navy and Carbon Grey.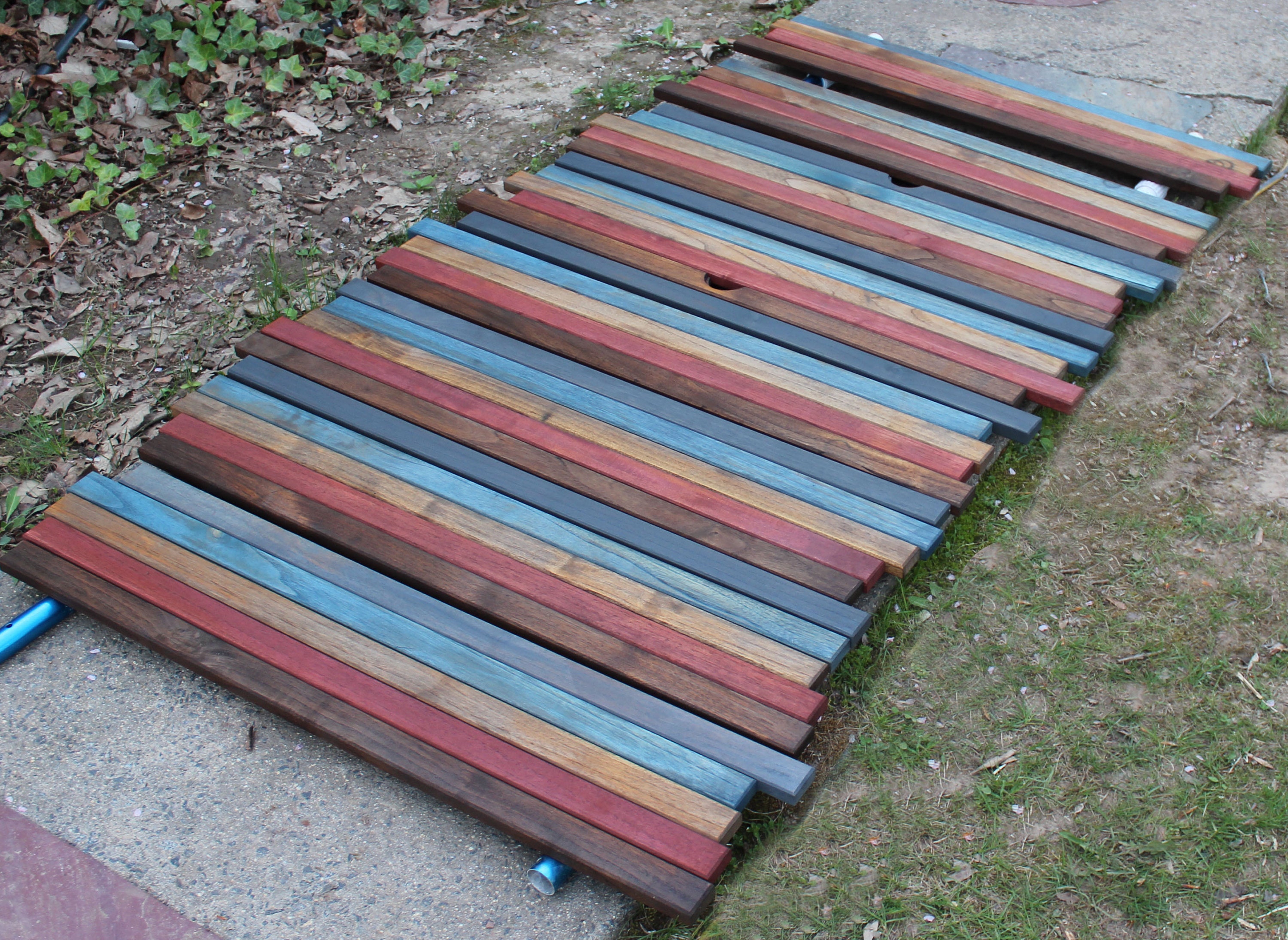 4. GET STAINING!
Apply first coat of stain to all of the pieces with a rag. Wipe the stain on heavily and then remove excess right away. Allow to dry for a few hours. Inspect the colors and apply additional coats until you achieve the color you want. For this project, I applied 3 coats of stain to each piece which helped me to get rich bold colors.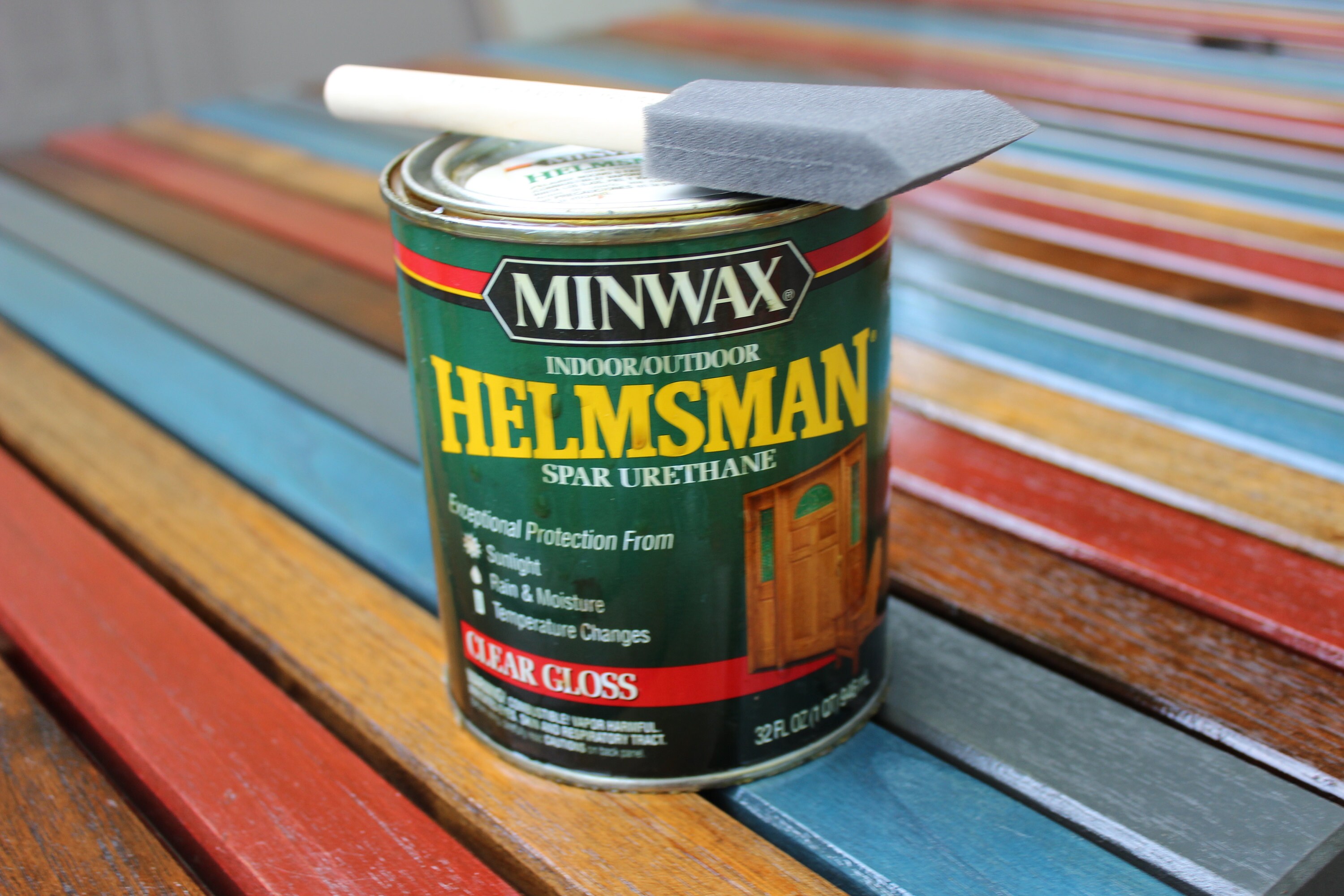 5. PROTECT
Now that you spent all that time to achieve your desired color, it's important to protect it so that it will last for years to come. In all my experience, there is only one product for this job, Minwax Helmsman Spar Urethane. With a foam brush apply a thin coat to each piece of wood. After the first coat dried, I left the pieces outside for a day or two to see how it they would hold up. It definitely needed a second coat. For the second coat I lightly sanded any air bubbles or imperfections from the first coat and then applied a second coat. Allow to dry for several hours.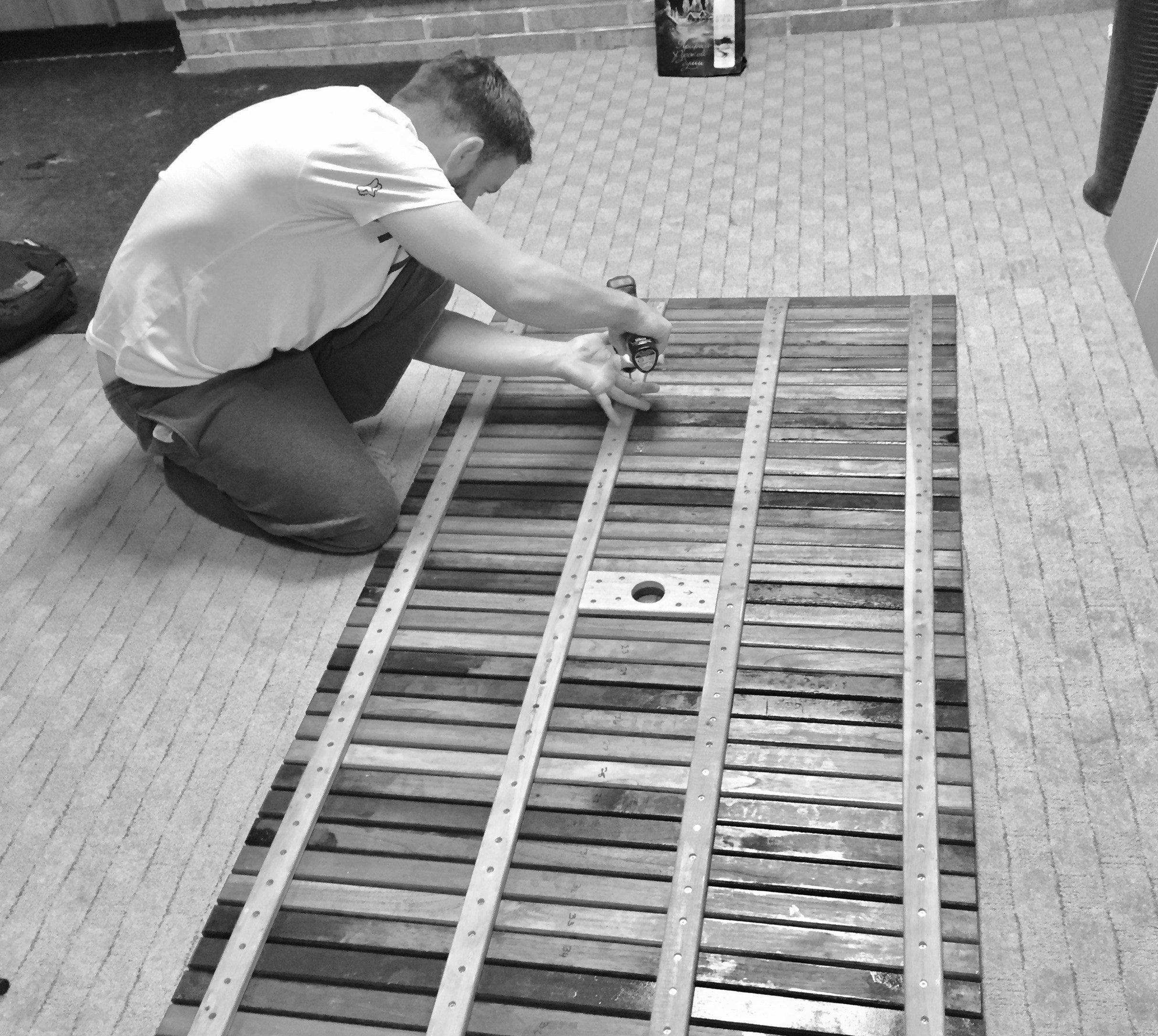 6. REASSEMBLE
Now you are ready to put it all back together! Trust me, you will be glad you marked how everything went together. Enjoy your new furniture and let the compliments start coming!   
TIP
When using multiple stain colors, pick a color that matches something on your deck. For example, the Sedona Red color is going to match my red umbrella perfectly.